Tree Maintenance is very important especially here in Tallahassee with the areas more recent hurricane activity. At Pro Edge, we can handle anything from proper pruning of ornamental trees to removal of dead and diseased trees. Each tree has its own unique situation and location so whether with Pro Edge or one of our partners; we will get the job done!
Patio and Fire Pit Pavers
Florida's weather is an excellent setting for Fire pits and patios to gather on cooler nights with family and...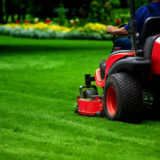 Yard Work
We offer weekly, bi-weekly and monthly maintenance services for residential and commercial properties.
Landscaping
If you want to make an addition to your landscaping or get a whole new view; we can take...